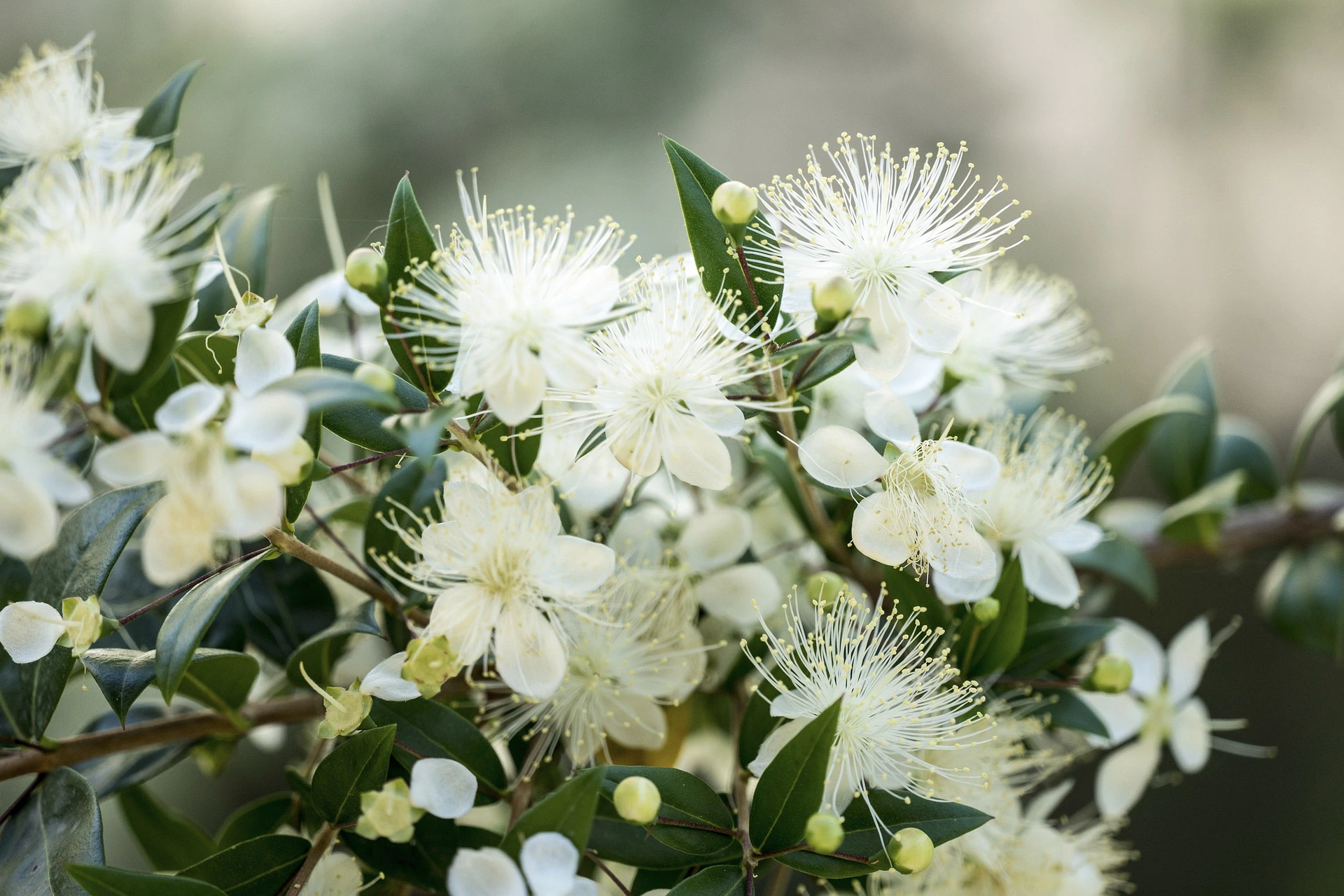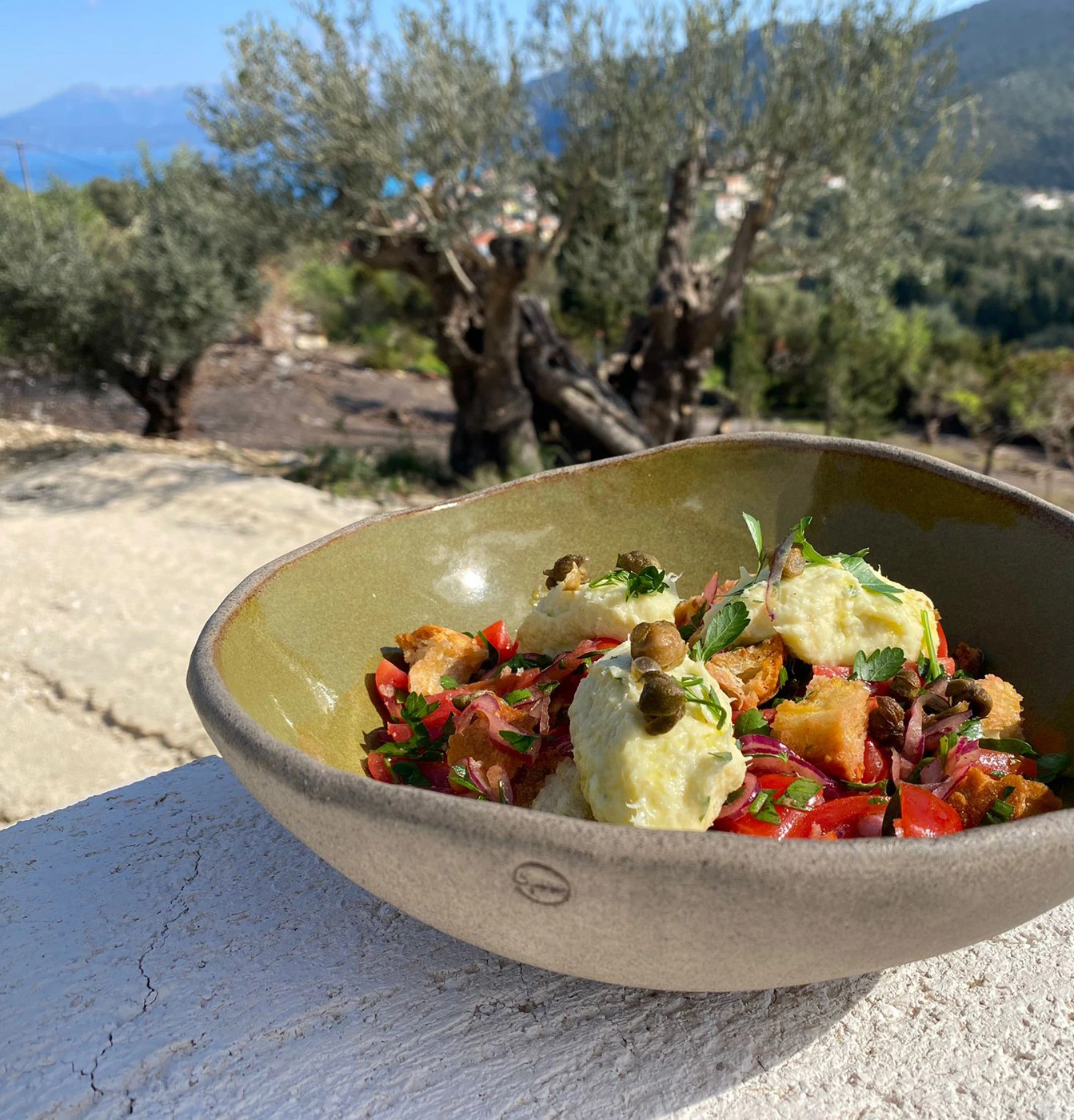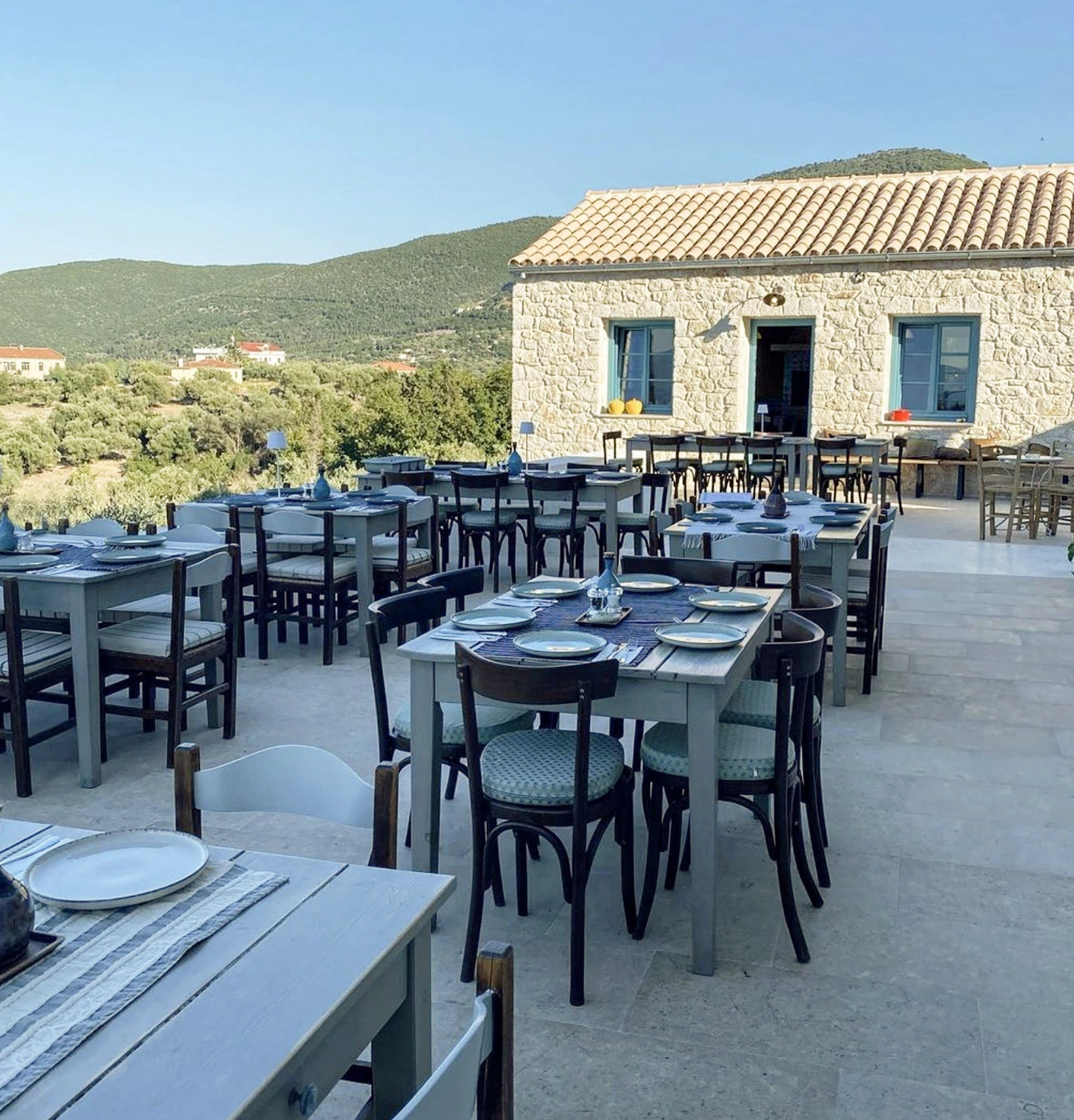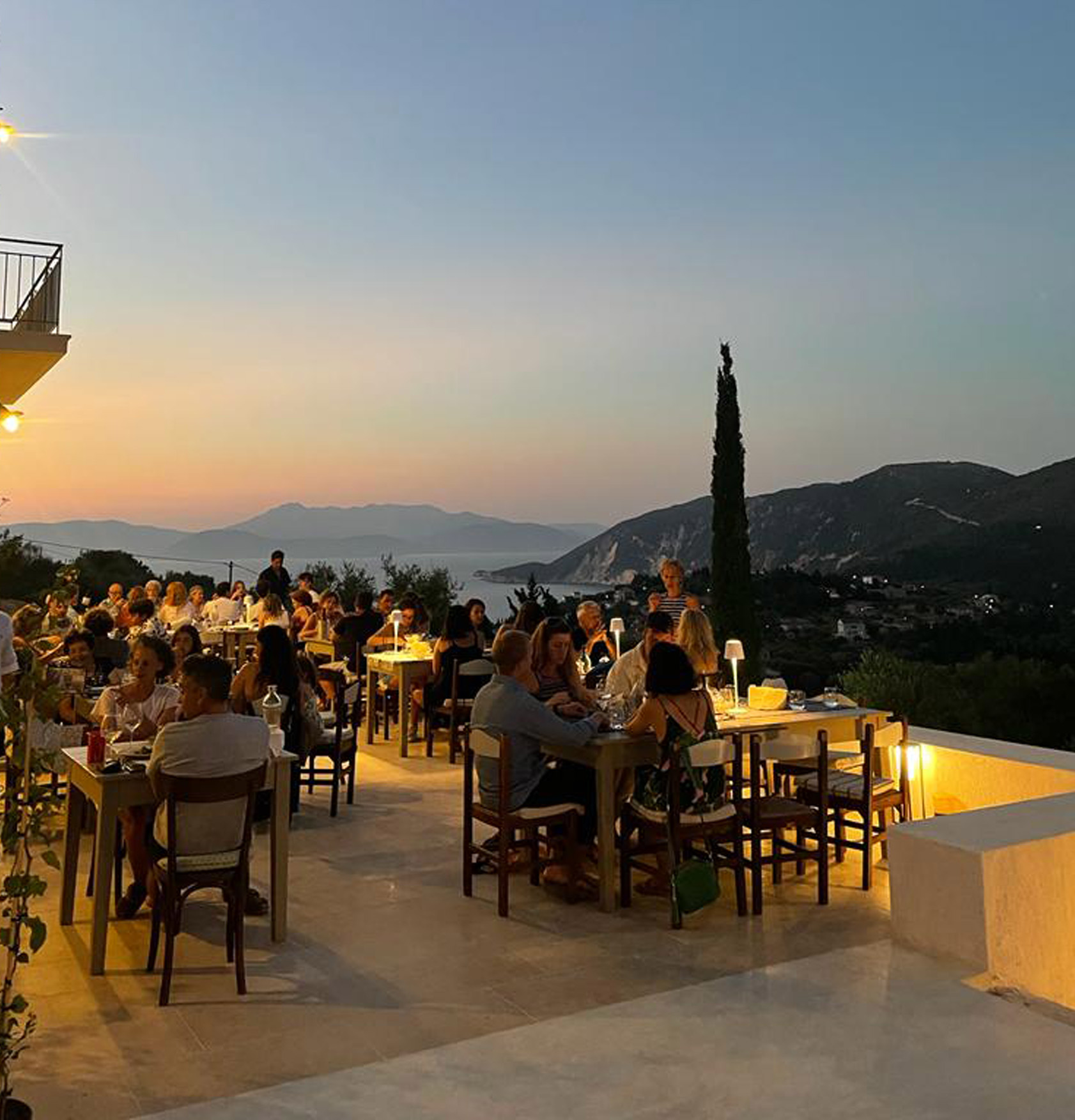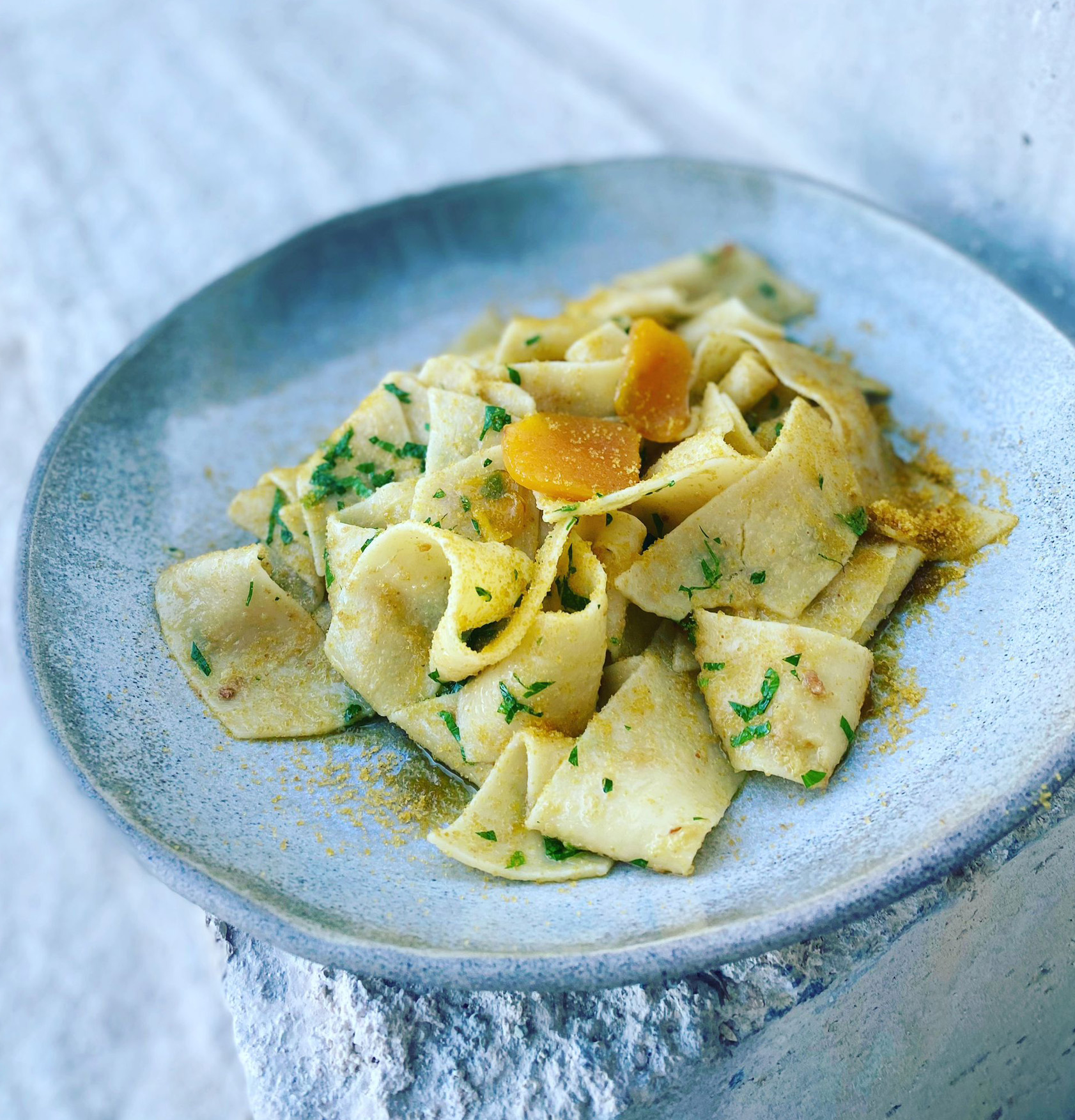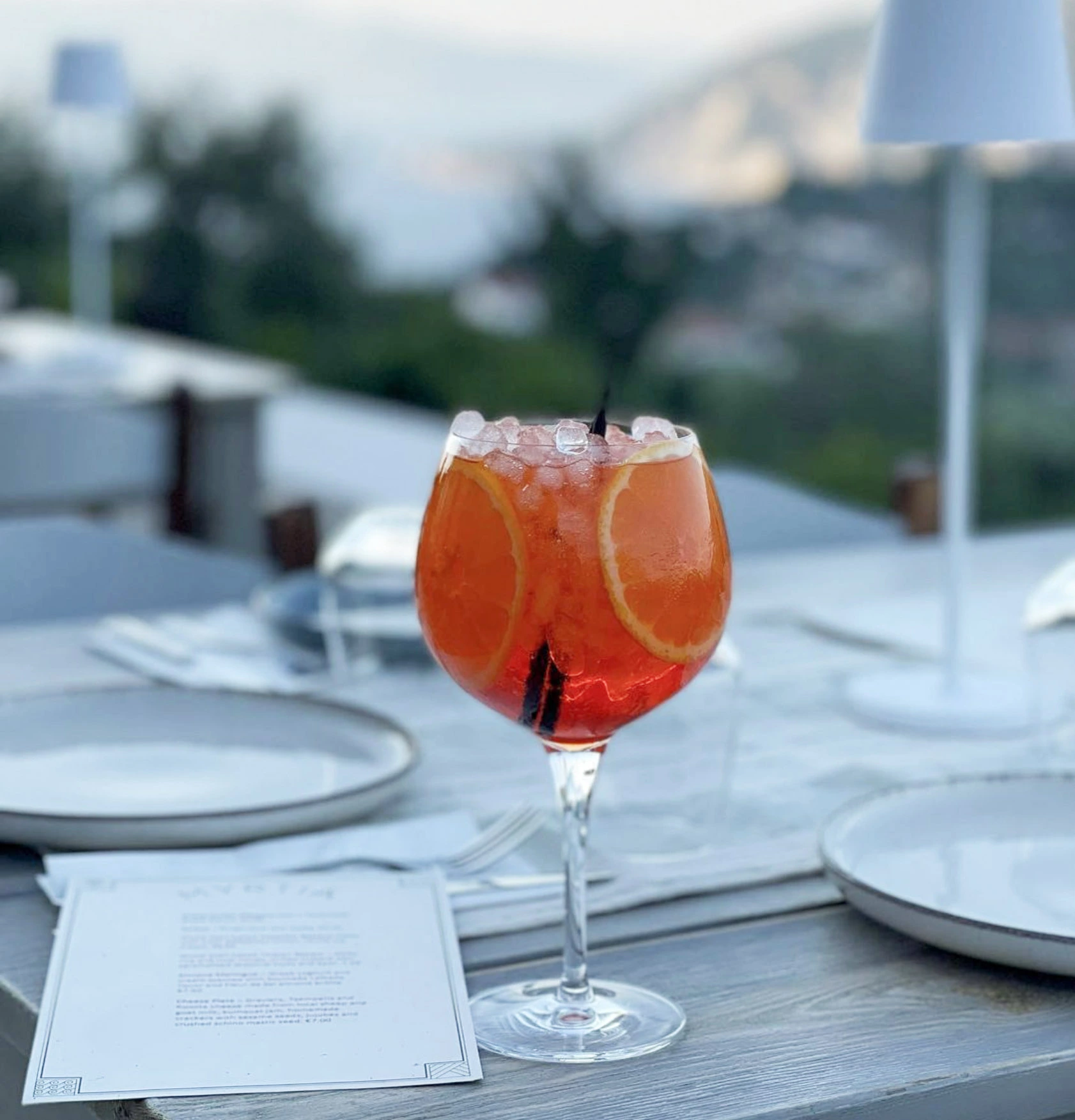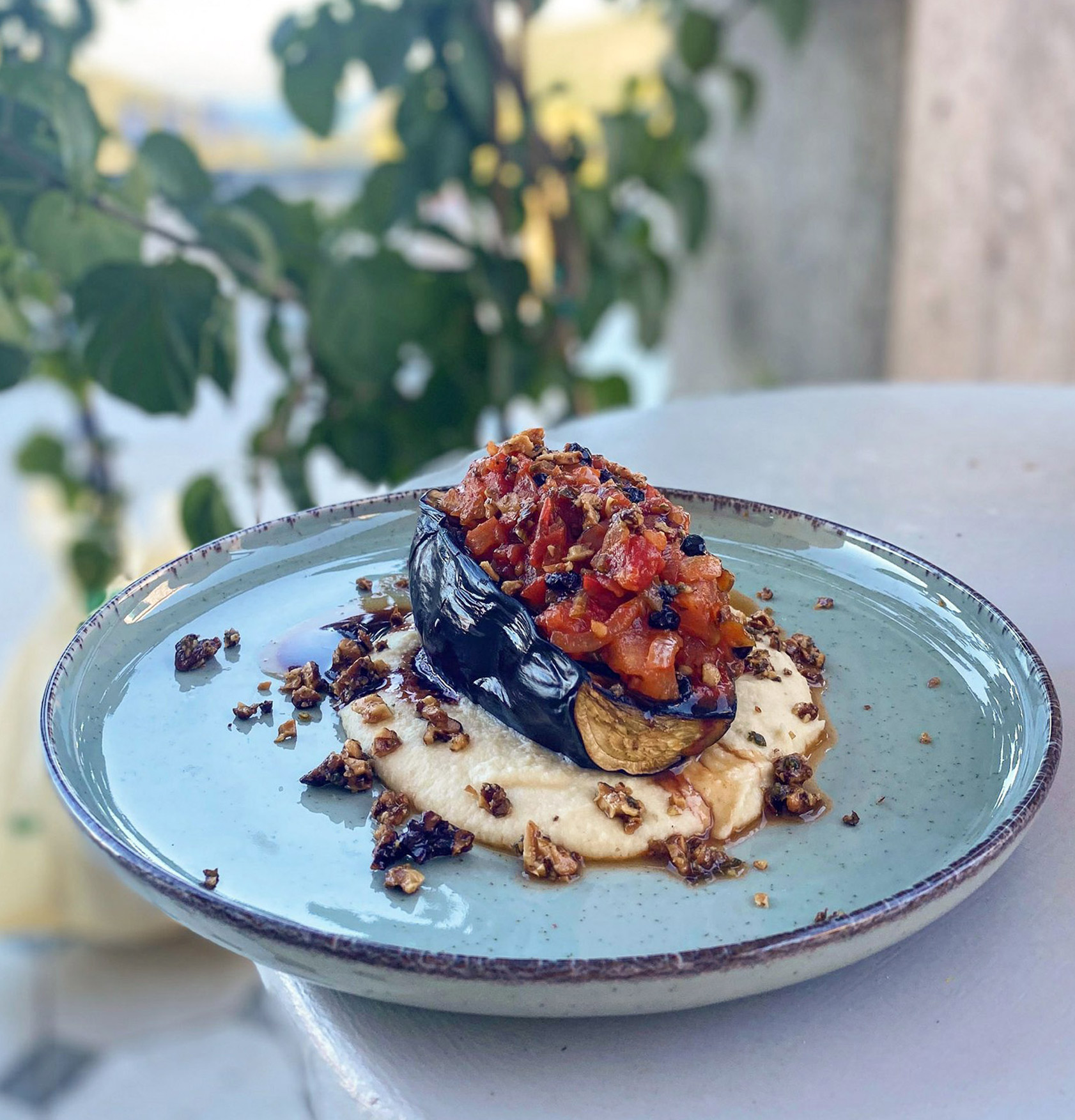 Myrtia is an Ionion Food Experience - a beautiful restaurant and cookery school - bringing you the taste of Greece unlike any other in the Ionian islands.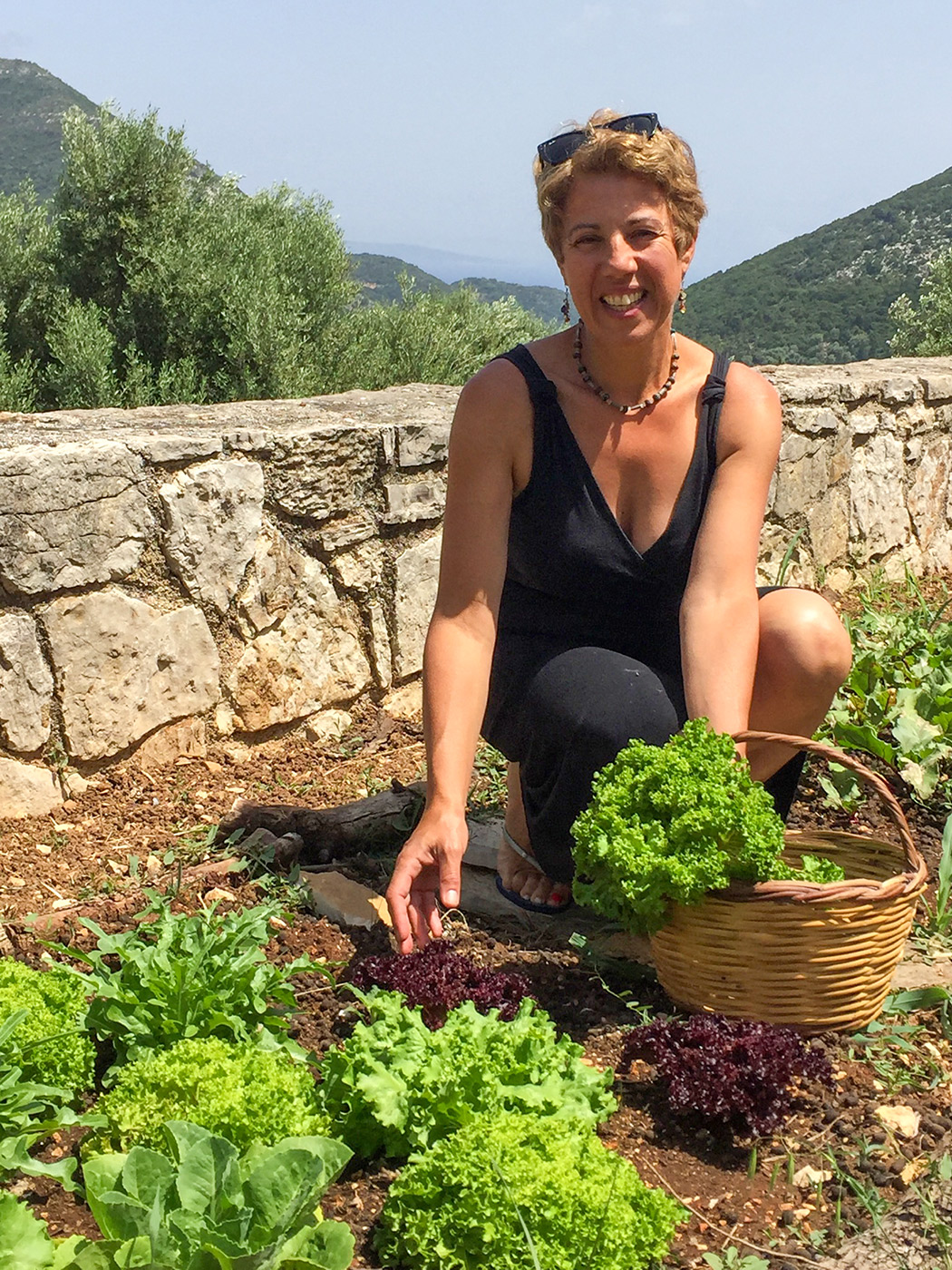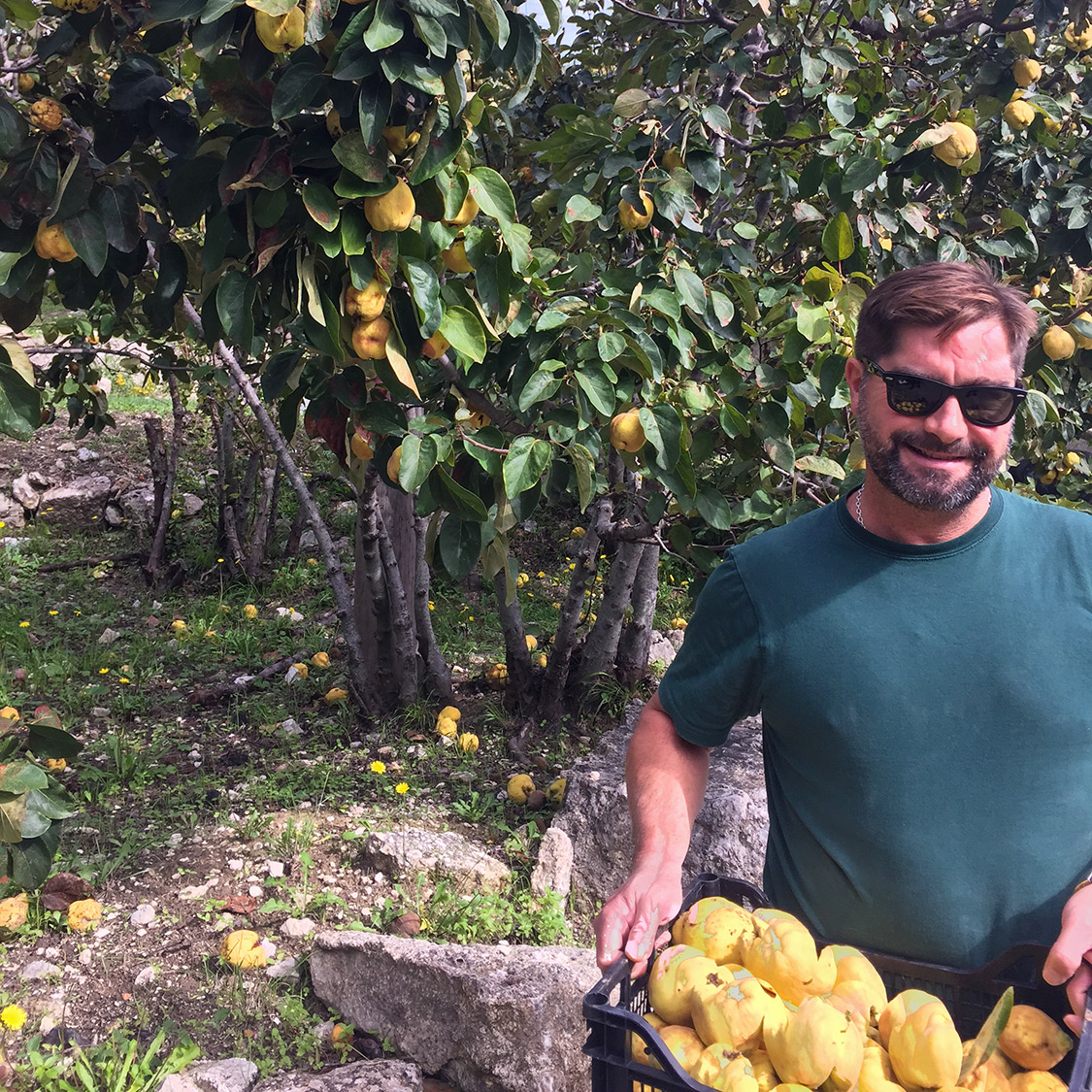 Taking inspiration from their home island of Ithaca and the food culture of Greece, Poppy & Nektarios share with their guests their passion and knowledge of the local food heritage.
Celebrating family traditions, authentic local recipes & skills that used to be passed from yiayia to daughter, from pappou to son, but which are sometimes forgotten for the convenience our busy lives demand. All served with modern flair to create a delicious and fun experience for lovers of Greece to take home with them.
You can join a cookery demonstration, a tailor-made workshop, or simply take a seat at your table in their restaurant for an Ithakisian food experience like no other, rooted in a food culture & ethos from a bygone era that has been brought right up to date.
With pride and passion here at Myrtia we slowly started our own home-grown garden offering fresh, local and seasonal vegetables, creating a menu shaped by the seasons.
Our dishes talk of fresh flavors, local herbs, authenticity and creativity, giving you a taste of Ithaca like no other.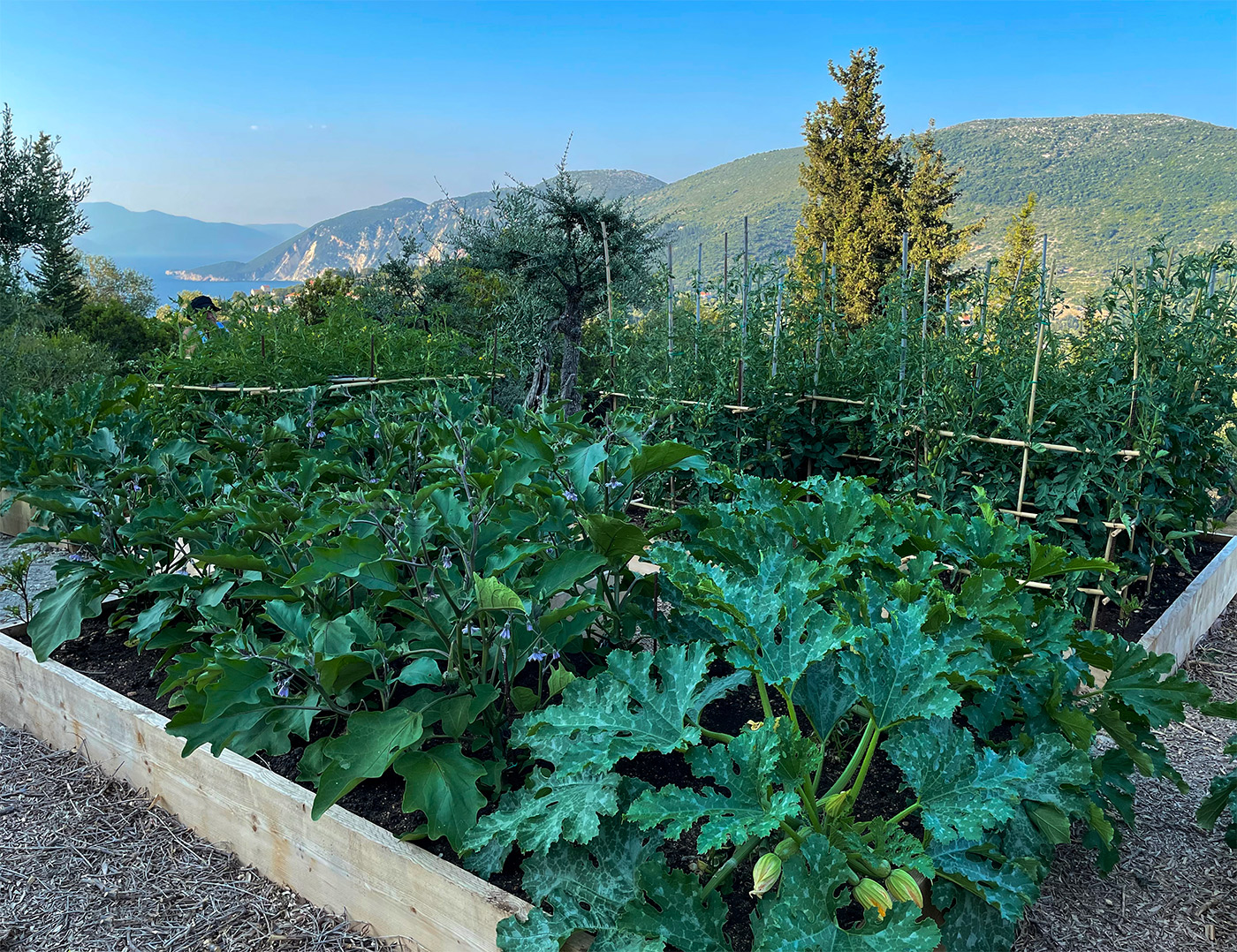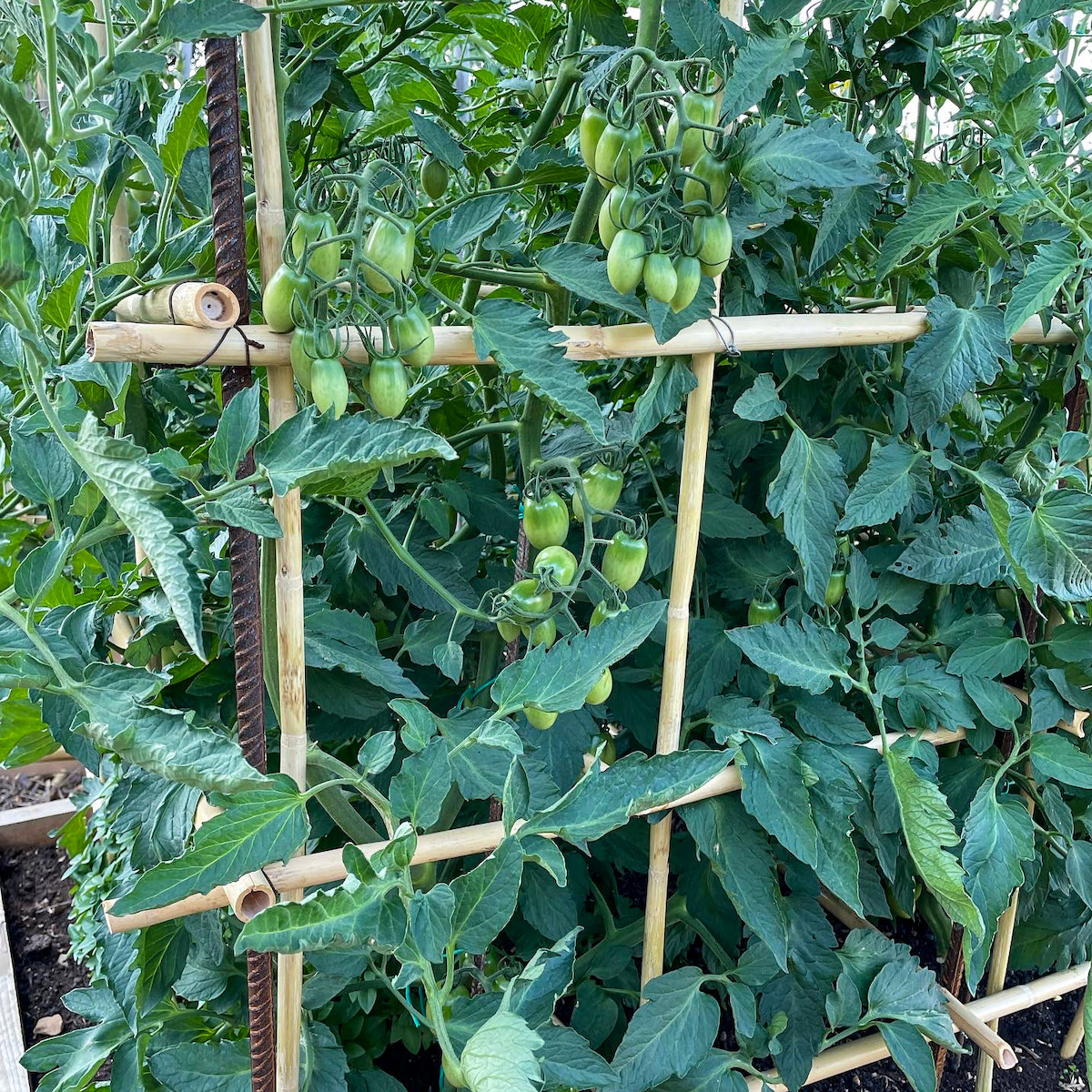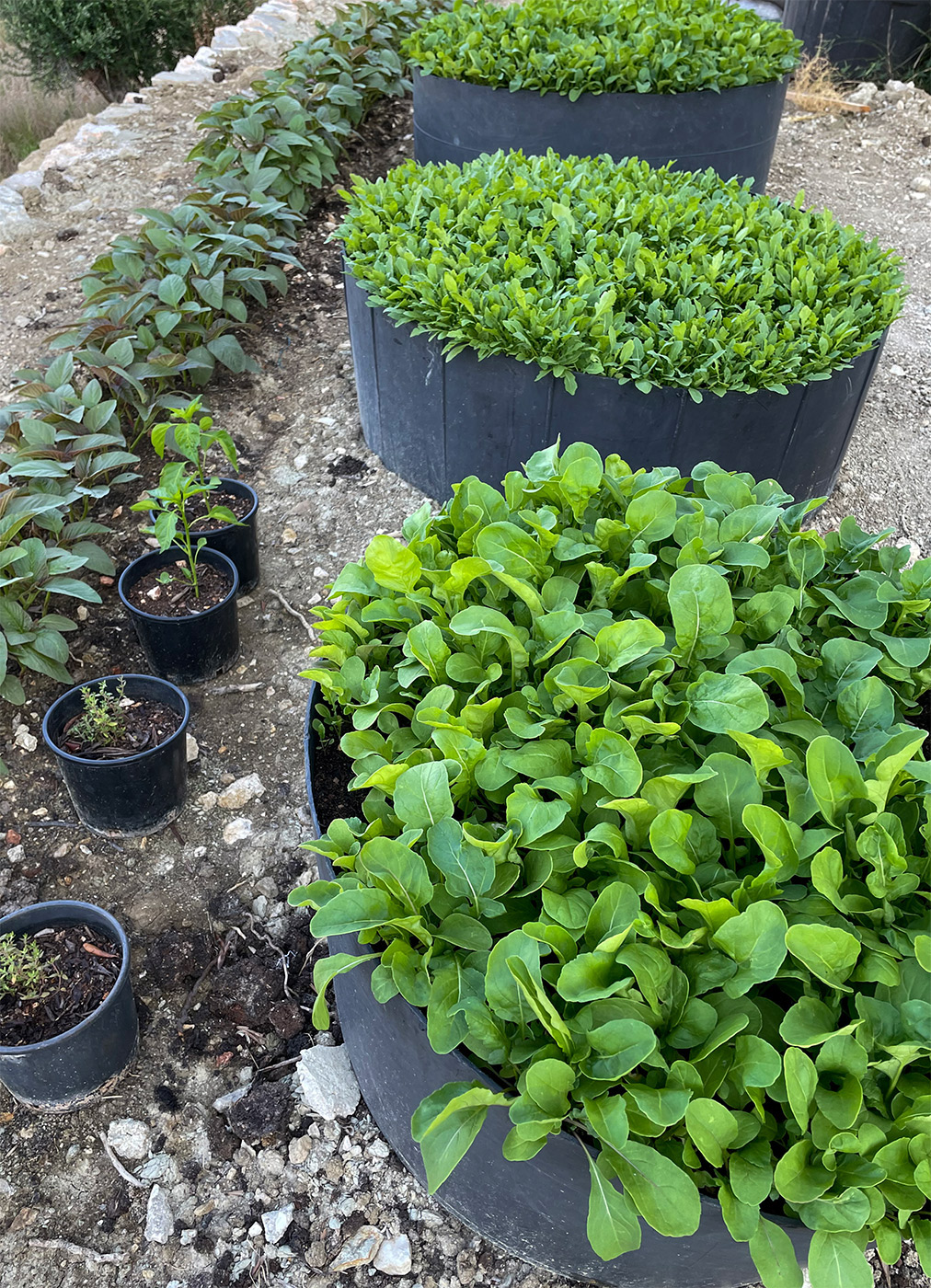 At Myrtia we have spent our winter months searching for Ithaca's and Greece's finest ingredients, many of which we've then pickled or bottled or done something special with here in our kitchen.
The humble myrtle bush - has ancient significance and yet grows right here on our land, nurtured by the sun and sea breeze of our island. 'It's myth has inspired our journey to bring a new food experience to our beloved Ithaca.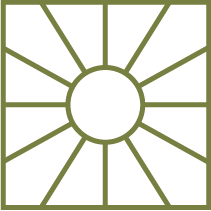 Mix a sparkling
ray of
SUN...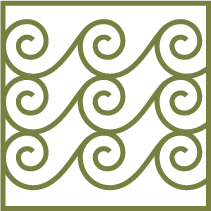 add a dash of
SEA
breeze...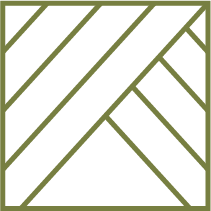 with fresh
produce from our
LAND...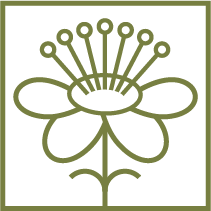 ...to enjoy an Ionian
food experience at
MYRTIÁ
inspired by our beloved Ithaca!